2023 GMC Canyon
GMC is entering the race with the 2023 Canyon, a significant upgrade over the last year. A revamped interior, rugged exterior design, and a wide range of tech upgrades make the brand-new GMC Canyon a strong force in the market.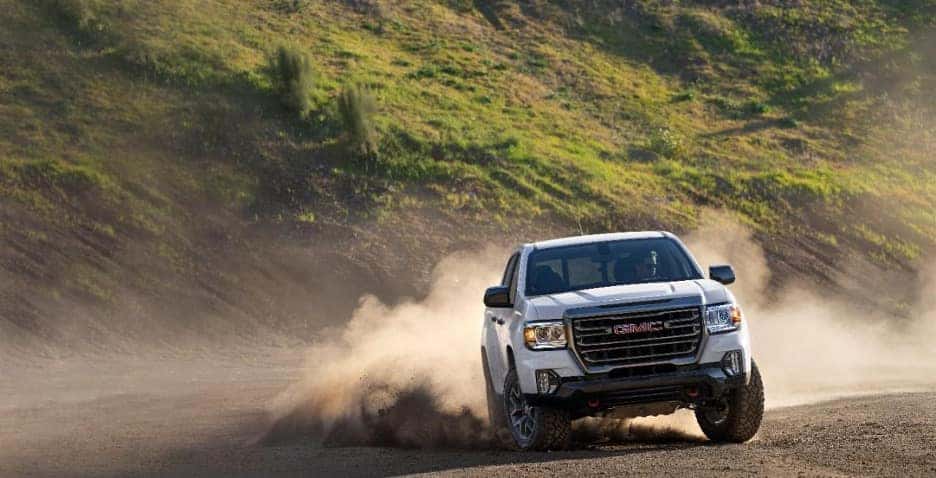 Exterior
GMC Canyon debuts a fresh, rugged design for the upcoming model year. This pickup truck's front end has a prominent grille that flows into the robust front bumper.
While fenders have enlarged to offer the Canyon a broader stance, headlights have been repositioned to sit slightly below the hood. GMC has added an optional new tailgate storage solution with a lockable compartment for dirty gear, equipment, or beverages to the back.
A major revamp is an added 10″ to the width. This translates to extra space for your stuff in the cabin and a broader track for improved off-road stability.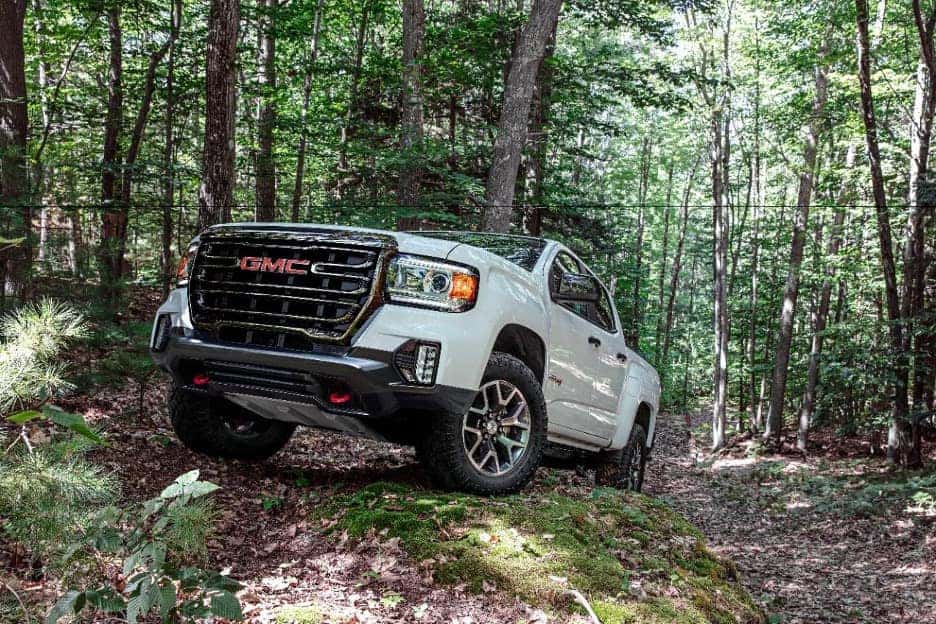 Interior
Interior undergoes a significant facelift to look far better than the existing design. The dashboard now has a touchscreen and a digital instrument panel that is integrated and seems to be one unit.
The HVAC and entertainment system controls are located just below the touchscreen on the dashboard's sleek horizontal line. Controls are located near the bottom of the center console. Overall, the cabin is larger than that of the currently available variant.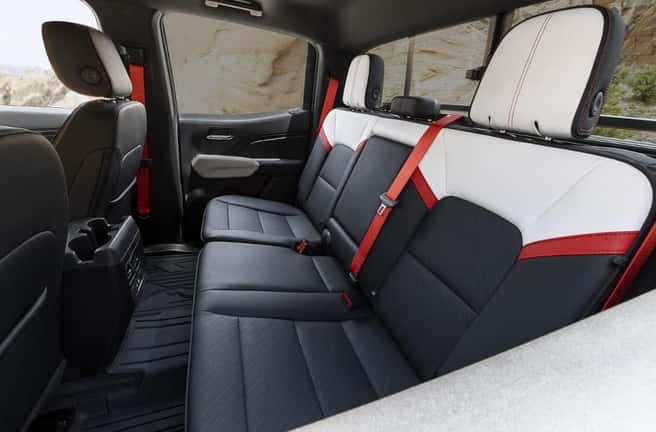 Tech
Various safety features are included as standard equipment in every Canyon. Automatic emergency brakes, front collision warning, pedestrian recognition, lane departure warning, lane keeping assist, and automatic high-beam assist are all standard features. Blind-spot monitoring, a surround-view camera, and rear pedestrian warning are among the features that are readily available.
Every Canyon will feature four drive modes: Normal, Tow/Haul, Off-Road, and Terrain. The last option allows one-pedal driving for rock crawling. The AT4X will have a fifth mode called Baja, which is built for off-road driving at high speeds.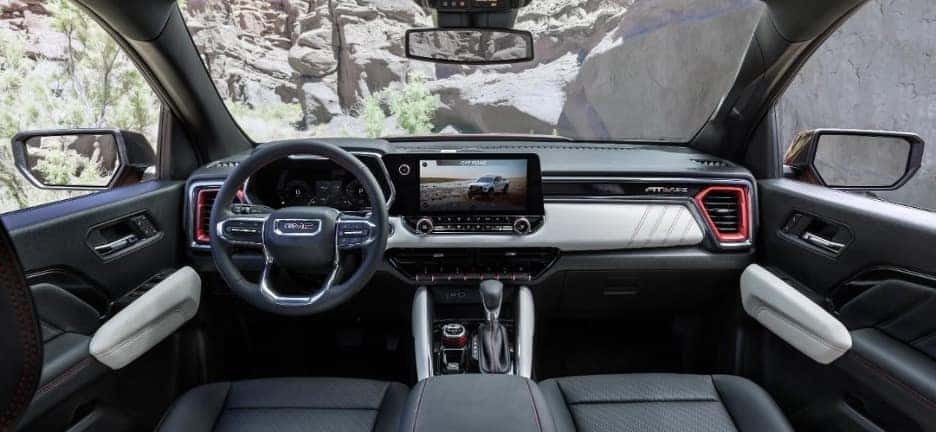 Engine & Performance
A turbocharged 2.7L four-cylinder engine with an output of 237 equipped with an 8-speed automatic gearbox is standard for the truck. Almost all trims have 7,700-pound towing capability except for the AT4X, rated at 6,000 lb. Also, the entry-level rear-wheel drive Elevation trim level has a maximum hauling capacity of 1,640 lb, while the cargo capacity of the AT4X goes down to 1,250 lbs.
This midsize truck comes with a two-inch factory raise compared to its previous model, with AT4X increasing that amount by one inch more. Better off-road capabilities are made possible by these raised vehicles, helping you cross obstacles in your way simpler.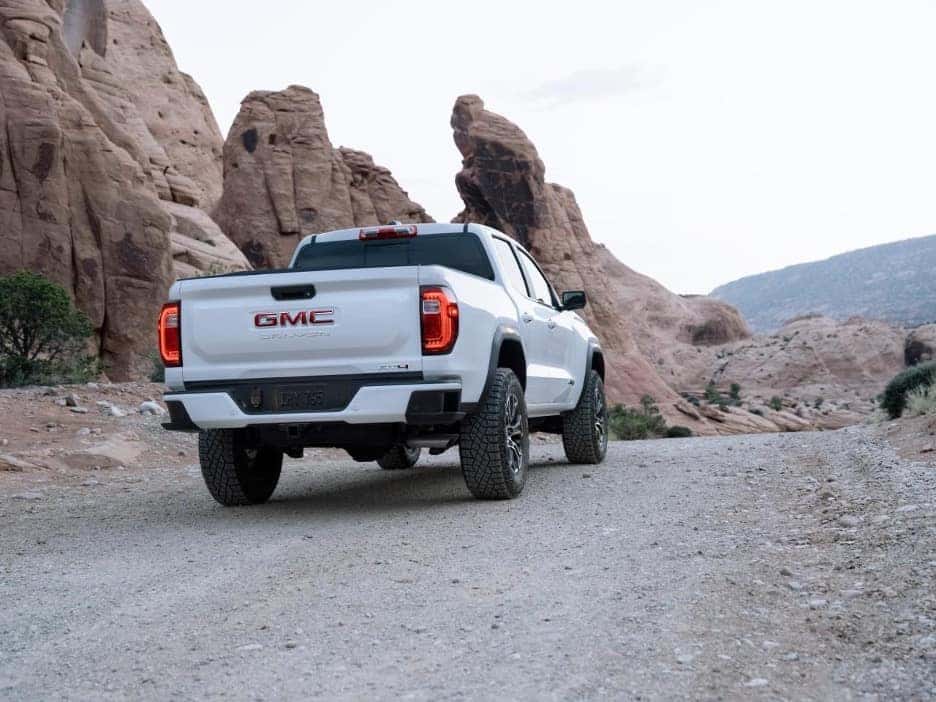 Pricing
The 2003 GMC Canyon starts at $40,000. It seems certain that GMC plans to introduce a fresh mix of power and comfort for a perfect Rockingham ride.
GMC Canyon is surely affordable, but why stop there? Our expert team of GM staff at Dieffenbach GM Superstore is ready to find your suitable brand-new GMC Canyon. We're just a phone call away!