2024 GMC Hummer EV SUV 
GMC plans to enter the market with an all-electric vehicle, GMC Hummer EV SUV. Impressive performance, innovative technology and a high-capacity power source will make the 2024 GMC Hummer EV SUV a formidable vehicle for North Carolina roads. 

A Muscular Exteri
or
GMC Hummer EV SUV has a distinctive appearance and looks like a real Hummer, just like all older vehicles with Hummer lettering on their front. This EV has a boxy design but a futuristic appearance thanks to its bold fender flares and a distinctive LED light signature. 
Beneath its muscular bodywork are 22-inch alloy wheels and Goodyear all-terrain tires, completing Hummer EV SUV's off-road appearance.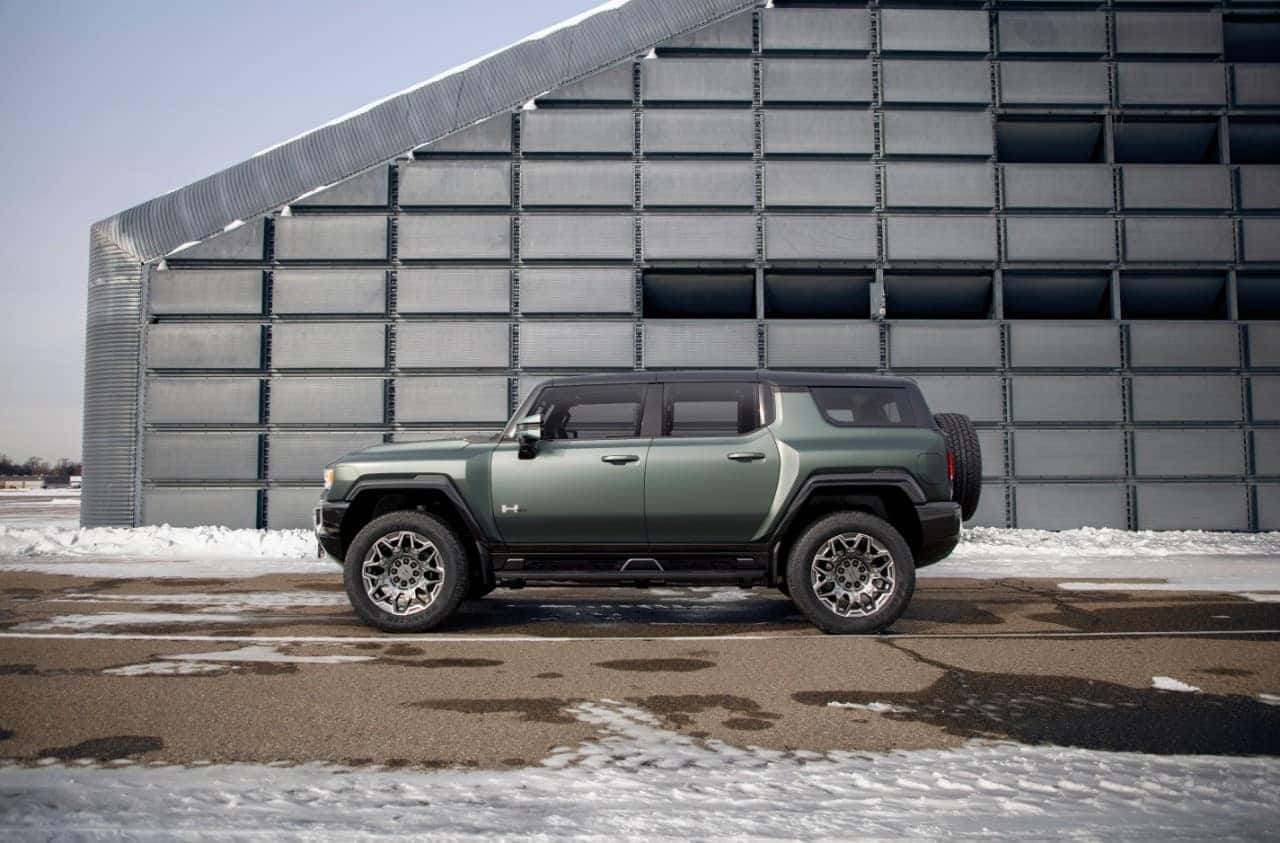 Enticing Interior
Hummer EV SUV convertible top features a 4-panel Infinity Roof with a partial/complete transformation option. When optional translucent Sky Panels are removed, the interior instantly fills with lots of natural light. There are also separate carrying cases for these panels fitting in the front trunk. 
Inside, GMC Hummer EV SUV offers a wide range of features, including a 12.3″ digital instrument panel with a state-of-the-art myGMC app. In the center of the dashboard there's a huge 13.4-inch diagonal infotainment screen housing music and entertainment systems, as well as an HD Surround Vision system with 14 different camera perspectives.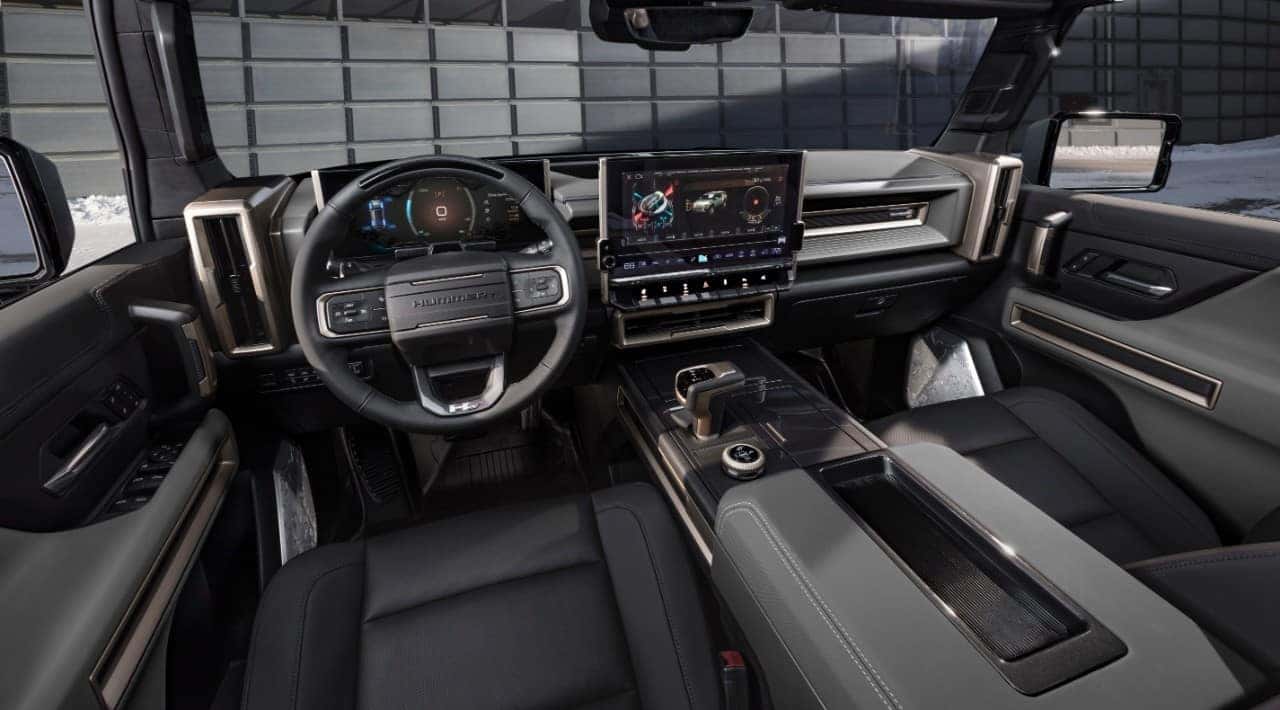 Excellent On-Off Road Performance 
GMC Hummer EV SUV will be offered with two different power plant options in its first model year. Higher trims get three motors, while cheaper trims have a dual-motor arrangement. Later, an affordable variant with two engines will also be available.  
Tri-motor versions of this SUV boast an impressive 830 bhp and 11,500 lb-ft of torque, which will propel GMC Hummer EV SUV to 60 mph from a standstill in less than 3.5 seconds. Hummer EV SUV's standard adjustable air suspension can raise the ride height by up to six inches to improve off-road ground clearance.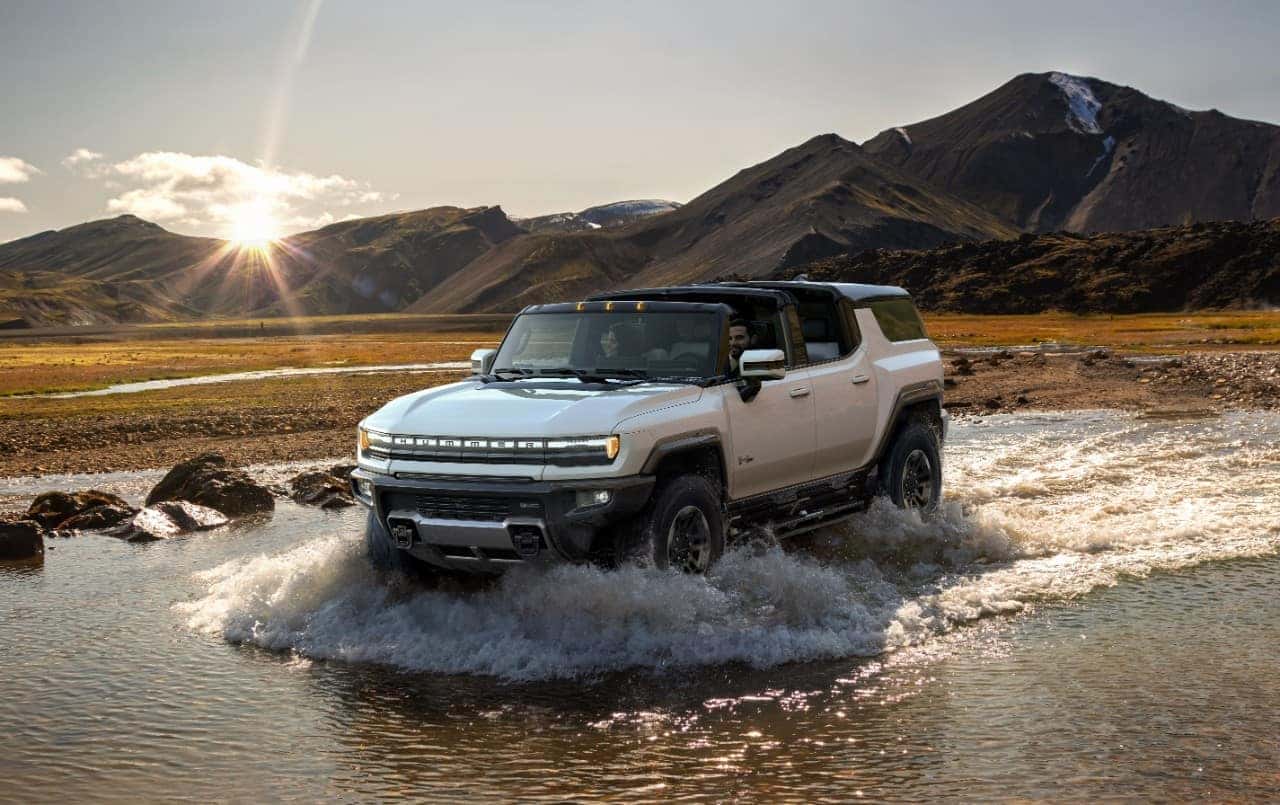 New Tech Features
For a customized driving experience, a customizable rotary mode controller on Hummer EV SUV's console offers various driving settings, including Off-Road and My Mode. Adrenaline Mode boosts performance for quick sprints from 0 to 60 mph. 
GMC Digital Key function transforms your smartphone into a key fob, letting you open Hummer's doors, turn on the lights as you approach, and more. 

Enhanced Safety with GM Super Cruise
GMC Hummer EV SUV is equipped with several advanced driving aids, including GM's Super Cruise, a form of semi-autonomous driving. 
Super Cruise allows GMC Hummer EV SUV to drive autonomously, including steering, navigating, braking and accelerating on more than 200,000 miles of compatible North American roads. This system also includes a new lane-change feature, selecting the best moment to switch lanes, following proper signaling routines. 
All higher trim levels of Hummer EV SUV have an expected range of 300 miles, compared to a range of 250 miles for basic EV2 trim.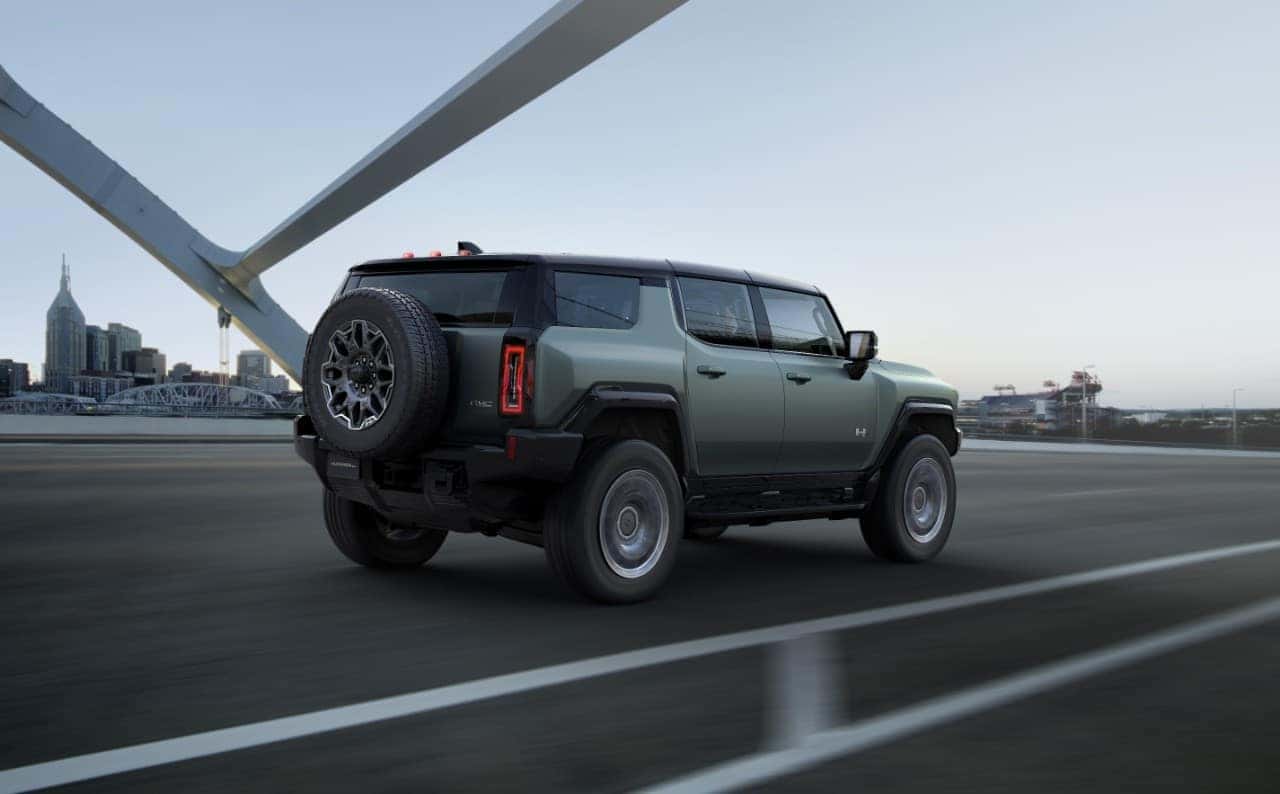 Pricing
The 2024 GMC Hummer EV SUV's price is expected to start at $79,995. It's an attempt by GMC to bring in the macho qualities of Hummer into an eco-friendly, sleek vehicle perfect for cruising the streets of Rockingham.  
Whether it's Hummer EV SUV, Yukon, Acadia or Terrain, GMC is committed to nothing less than excellence, and at Dieffenbach GM Superstore, we believe you deserve nothing less. That's why our team of GMC experts is ready for your call to connect you with a brand-new GMC ride from our extensive collection.