Chevrolet Silverado 1500 ZR2 Answers the Call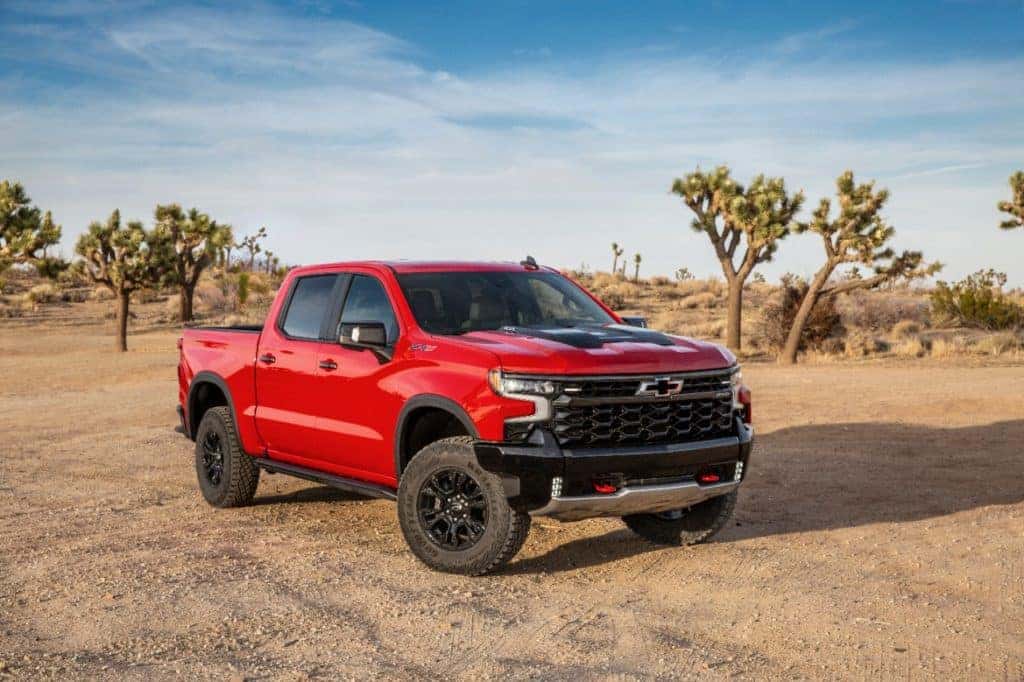 For many truck drivers, functionality and power are two major boxes they want checked when searching for their next pickup, and the 2022 Chevrolet Silverado 1500 ZR2 answers that call. Chevrolet is putting its hat into the off-road half ton pickup ring with this new offering by providing a beefed-up and challenge-ready truck. At Dieffenbach GM Superstore, we are on hand to answer any questions you may have about your next new truck. 
Performance and Specs
For years, Chevrolet has been producing classic and iconic pickups that provide a service to your average truck driver. With the Silverado 1500 ZR2, they are meeting the competition by giving you a brand new off-road specific pickup truck. Equipped with a powerhouse of an engine, a sixteen valve and 6.2L V-8, your new truck will pump out an impressive 420 horsepower and go from zero to sixty in less than six seconds. 
Outfitted with massive thirty-three-inch tires and stylish 18-inch wheels, the Silverado 1500 ZR2 is meant to perform as both a daily driver and also, an off-road monster. More maneuverable than the competition, this pickup has a high-mounted bumper, a full-body skid plate, and a narrow body meant to provide a tighter drive around curves and bends in the road, whether on the highway or off the beaten path. 
Interior Design
Screen time is the name of the game in the interior of this truck with a 12.3-inch digital gauge display coupled with a 13.4-inch touchscreen to have full access to Chevrolet specific apps. The standard option for your new truck is a crew cab design, so there is plenty of space for your family or your off-road friends. Whether you are looking for the ultimate outdoor adventure or need the extra cargo space, this truck promises to meet every demand. 
Technology and Safety
The stereo system and infotainment package in the Chevrolet Silverado 1500 ZR2 is equipped with a Google voice assistance system and is also Alexa ready. Whatever your smartphone, your new truck provides maximum connectivity with Apple CarPlay and Android Auto, so you can have the safety of hands-free access to your favorite apps and music. 
When your destination is the backroads and trails, safety is an important feature and the Chevrolet Silverado 1500 ZR2 has it in spades. Adaptive Cruise Control, Forward-Collision Warning and Automated Emergency Braking, Lane Departure Warning, and Lane Keeping Assist are part of the standard Driver Assistance package, ensuring your safety on the highways and byways as well. 
Additional Trims Available
If the ZR2 is not exactly what you are looking for when considering your new Chevrolet Silverado 1500, consider one of the following additional trims: LT, RST, LT Trail Boss, ZR2, LTZ and High Country and available Super Cruise.
Contact Us Today
When the Chevrolet Silverado 1500 ZR2 sounds like the truck to check all of your must-have boxes from an iconic brand, known for its quality, give us a call. Our team, at Dieffenbach GM Superstore, can answer your questions and provide more details.