ShamRockAway: A Lasting Buick Memory
As a car lover, you've likely seen your share of unique auto inventions, but none probably come close to the eight-wheeled custom Buick giant, the ShamRockAway. J.Dennis McGuire, an avid Buick admirer and founder of Family Motor Coach Association (FMCA), created this masterpiece in the 1960s out of three Buicks: two 1962 models as well as one 1948.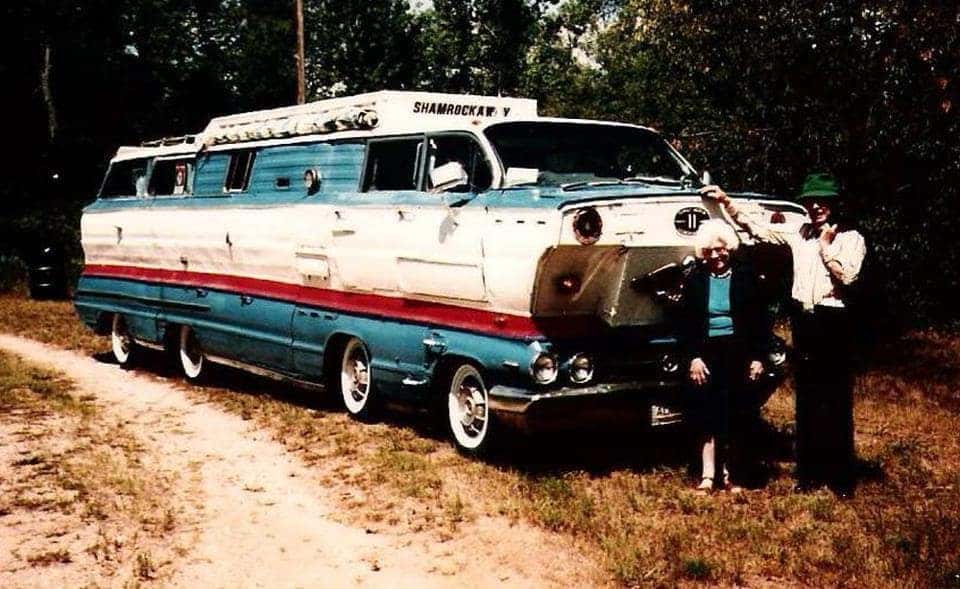 What Passion Can Create
Mcguire was an inventor and RV enthusiast long before ShamRockAway came along. His first attempt at invention was when he got a 1942 school bus and turned it into something known as a camper back then. He also transformed into a 1958 Flexible Coach in the 60s and traveled across the country with his creation. 
Later, Using a 1948 Buick chassis, Mcguire put a 1962 Buick station wagon in the middle, cut another into three pieces, welded two parts on the front and back of the first wagon, and put the third part on the top. He made something so strange and lasting, and thus ShamRockAway was born. 
Of course, he was not alone, as his son, Michael, assisted by crafting a unique power steering box that enabled all four front wheels to turn easily, simultaneously, and provided full control of the ShamRockAway while driving.
Running on a Buick Electra 225's V-8 engine of 401cu displacement, paired with a Dynaflow transmission, ShamRockAway split its 9,960-pound weight almost evenly across all wheels and featured air shocks on the rear axle, which drove the rig.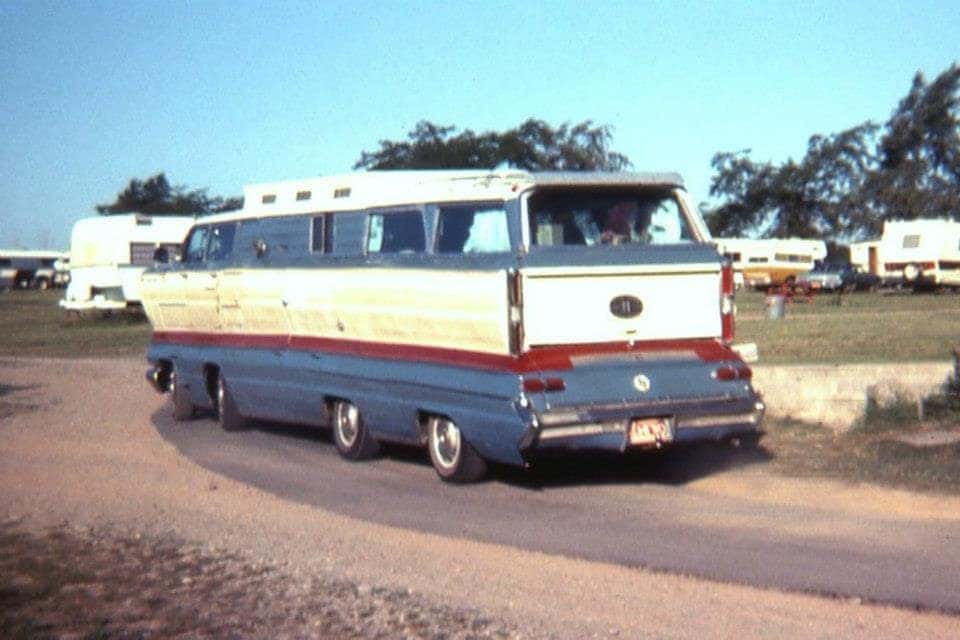 What Was the Inside Like?
Although no interior photos have survived, yet taking into account the motorhome's dimensions, it shows this vehicle was quite spacious. Being 6ft in height and 28ft in length, the ShamRockAway was able to fit McGuire's whole family of five comfortably. 
But, spaciousness was not the only upside to ShamRockAway's interior design. You could put maps, booklets, and similar-sized objects inside the front doors. There was also enough room for a built-in kitchen, stowage platform, and a hallway between the living room and the driver's station.
Once he finished his craft at 69 years old, he and his wife, Lucile, journeyed the US in their brilliant motorhome, traveling many states, including Arizona and Pennsylvania. 
Their creation was surely a wonder for passersby, who responded with sayings like: 
"Just saw Noah's Ark." 
"The Martians have landed. Take to the hills." 
"I'll have to cut down on my pills, I'm seeing things!" 
"It's an eighteen-wheeler that has been in a wreck." 
Buicks Are Everlasting Gems
When asked about his creation, McGuire responded that he only "reassembled" Buicks because he believed that "Old Buicks never die, they just stack up". And When asked why, he would always say, "Why not?" The ShamRockAway is a heartwarming story of a person and their love for cars. 
Perhaps you can not cut several old Buicks in half to make another ShamRockAway, but we promise that the bond between you and your new Buick will be similar to McGuire and his vehicle. All you need to do is to contact our experienced Buick team at Dieffenbach GM Superstore; we can create the perfect Buick experience for you!