AEV Parts Come to the GMC Sierra 1500

What Is the AEV Edition of the GMC Sierra 1500?
When shopping for a new car, you are going to be met with all sorts of acronyms. From trim levels to teach features, there will be a long list of two-, three- or sometimes four-letter acronyms that may mean absolutely nothing to you.
The truth is, some of those acronyms don't mean anything at all. But others do, like the AEV edition of the GMC Sierra 1500.
Explore our entire new Sierra 1500 inventory
What Does AEV Stand For?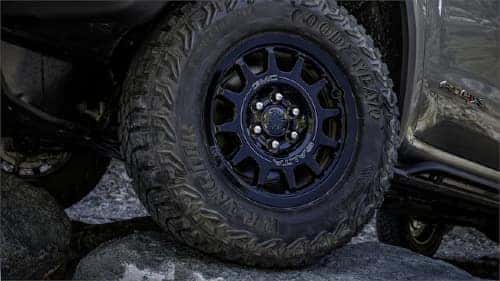 In the context of GMC vehicles, AEV stands for American Expedition Vehicle. AEV is a supplier of aftermarket parts and accessories for vehicles that are engineered for off-road adventure and recreational driving. The company was started in 1997 out of a dirt-floor garage and today is known across the globe for its high quality parts.
These parts can enhance a vehicle in a number of ways. Not only do they improve functionality and driving performance, but they can also affect the overall design of the vehicle as well.
What AEV Parts Does the 2023 GMC Sierra 1500 Have?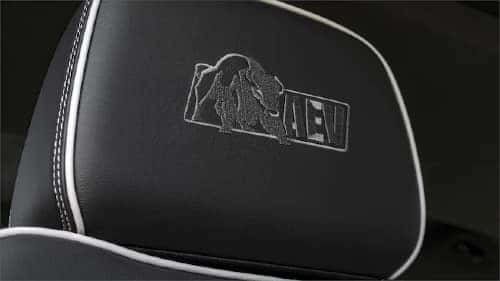 The 2023 GMC Sierra 1500 is the very first GMC model to have AEV parts. The model is specifically named the Sierra 1500 AT4X AEV Edition.
The first AEV piece of equipment to note is the powder-coated steel front and rear bumpers, offering enhanced durability when traversing rugged terrain. The model also comes with a few AEV features for the wheels, featuring AEV's unique Salta wheel design, recessed valve stems and a full-size AEV spare wheel so you don't get stranded out on the trail. Both the interior and exterior come with AEV badging and design enhancements, including AEV embroidered headrests.
The AT4X AEV Edition is a great way to stand out in your 2023 GMC Sierra 1500. To learn more or to check on its availability for a test drive, get in touch with us at Dieffenbach GM Superstore.